Blustery day at Storm Lake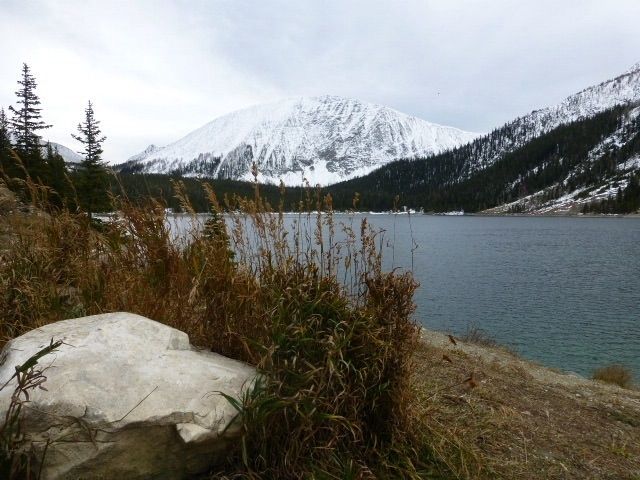 The Kautz's instigated a Jeep ride Saturday afternoon that resulted in a drive to Storm Lake. Storm Lake lies on the Northern border of the Anaconda Pintler Wilderness, above Silver Lake in Southwestern Montana.
The wind at the lake was cold and quite strong, Winter is in the air. It was a nice drive and beautiful at the lake.
In my day I have used Storm Lake as my starting point to hike and or ride horseback up over the mountains to Goat Flat, with its amazing scenery, continuing west down to Page Creek until being finally deposited into the East Fork of Rock Creek drainage. The trail ends at Eastfork Reservior. Hopefully there is a vehicle there to pick you up, it is a long trip back to point A.
The trip is a great, but long day hike but absolutely worth the effort.